New CONTROL AT ITS BEST

CUSTOMIZABLE AND INFORMATIVE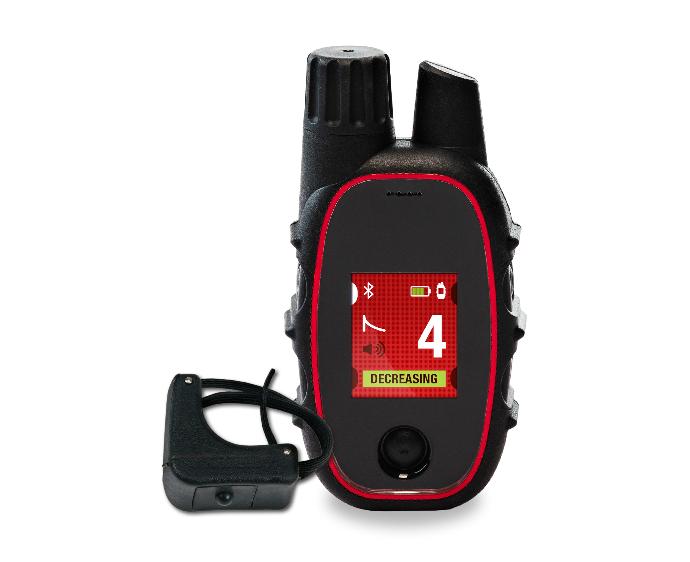 WATERPROOF

REMOTE CONTROL

RECHARGEABLE BY INDUCTION

BLUETOOTH-CONNECTED WITH FREE SMARTPHONE APP

MORE INFORMATION
The K9 is a transmitter that can be customized for you and your dogs. The K9 gives all types of feedback that can be visual, tactile or audible. Explore what the Martin System®️ K9 can do for you and your dog.
The K9 uses the cutting edge technologies in electronics from Martin System®, always bearing in mind animal welfare.
NEW FEATURES
- Ergonomic remote control
Large display

Backlit display

Tactile feedback from buttons
- Waterproof housing
Configuration of stimulation buttons

Customize speed of rising/decreasing

Customize the max jump of level for rising/decreasing

Customize the number of independent id codes to make a transmitter for 1, 2, 3 or 4 dogs
- Decreasing stimulation mode
- Rechargeable by wireless or USB
- Audible and vibration stimulation feedback on the remote
- Tone marker via the Doggify App
BASIC FEATURES
- Compatible with the Finger Kick
- Compatible with all Martin System®/Chameleon® collars
- All stimulation buttons can be parameterized separately
- 18 levels
- 10 Modes:
Tone or Clicker on level 0

Warning Tone

Flash with or without Tone

Continuous with or without Tone

Rising with or without Tone

Decreasing with or without Tone
- Range up to 1000m
- 4 Stimulation buttons
- 2 dogs as default, can be parameterized in 1 or 4 dogs with the APP
- Battery life time : 3 days in standby
Tools from dog trainers for dog trainers!

- M. L.



Proven best E Collar company on the market

- P. L.
I have purchased both the Micro Trainer collar and the Chameleon… Excellent collars!

- A. S.
I bought a Chameleon last week and it arrived early this week. Super fast shipping for this time of year.

- Mr. W.
Tools from Dogtrainers for Dogtrainers!

- M. L.